RIVER RESTAURANT
ON THE PIER
[[en upplevelse för alla sinnen///AN EXPERIENCE FOR ALL SENSES]]
[[VÄLKOMMEN TILL OSS!///WELCOME TO US!]]
[[Här sitter du bokstavligen mitt i det sjöhistoriska Göteborg.///You are literally dining in the middle of Gothenburg's harbour.]]

[[River Restaurant On The Pier är en unik attraktion i Göteborgs restaurangvärld. Med hela centrala Göteborg och livet i hamnen i fonden bjuder vi dig på en upplevelse för alla sinnen.///River Restaurant On The Pier is a singularly remarkable attraction in the Gothenburg restaurant world. We invite you to dine in the midst of ships coming into port, framed by views of gorgeous central Gothenburg. A feast for all the senses!]]

[[Vi hoppas att den betagande utsikten över Göta Älv och miljön här hos oss får dig att njuta lite extra av ditt besök. Till oss ska du alltid känna dig välkommen!///We hope this strikingly lovely atmosphere will make your dining experience that much more memorable. We offer you the warmest welcome and hope you can join us soon!]]
[[Ta dig hit med Älvsnabben och gå av på Eriksbergs Färjeläge. Eller med Buss 16 och gå av på Eriksbergstorget.///To get here, take the Älvsnabben ferry to Eriksbergs Färjeläge. Alternatively, take Bus 16 and hop off at Eriksbergstorget.]]
[[TELEFON & mail///PHONE & MAIL]]
(+46) 031-51 00 00
[[ADRESS///ADDRESS]]
Dockepiren, Eriksberg
417 64 Göteborg
[[Sverige///Sweden]]
[[ÖPPETTIDER///OPENING TIMES]]
[[Lunch///Lunch]]
[[Vi har stängt för ordinarie lunch men tar emot gruppbokningar 30–180 personer dagtid för möten, examen, födelsedag, bröllop etc ///Our ordinary lunch is closed but we can serve groups of 30-180 guests daytime.]]
[[A la carte restaurang ///A la carte restaurant ]]
[[Tisdag-lördag från kl 18.00
Gruppbokning dag/kväll skicka er förfrågan till info@riverrestaurant.se
Hjärtligt välkomna till oss!///
Tuesday-saturday from 18.00
For Group bookings day & evening time please send your request to info@riverrestaurant.se
Welcome to us at River restaurant!]]
[[Avvikelser öppettider 2019///Exceptions from regular opening hours]]
[[ Vi håller stängt söndag & måndag samt röda dagar som infaller på vardag
Från 19 nov - 21 dec håller vår a la carte restaurang stängt och vi serverar endast julbord under denna period - läs mer under julbord.
Julstängt 22 dec till 30 dec
Nyårssupe med dinner show 31 december
Julstängt 1 jan - 12 jan
/// We are closed sunday & monday and holiday days on week days
From 19 nov - 21 dec our a la carte restaurant is closed and we are only serving christmas table - read more under christmas table
Closed for christmas 22 dec - 30 dec
31 dec - New years eve with dinner show
Closed 1 jan - 12 jan]]
[[AKTUELLT///NEWS]]

Snart kommer vår nyårsmeny att presenteras - i år firar vi det nya året med en sprakande dinner show denna afton!
Mer information om vår nyårssupé med dinner show kommer inom kort!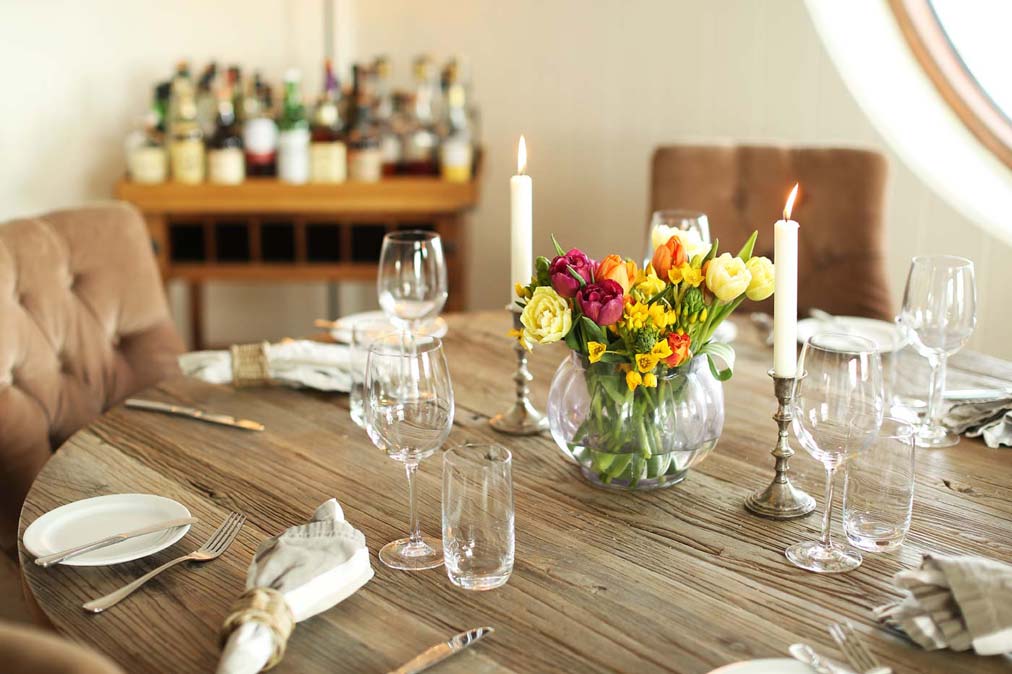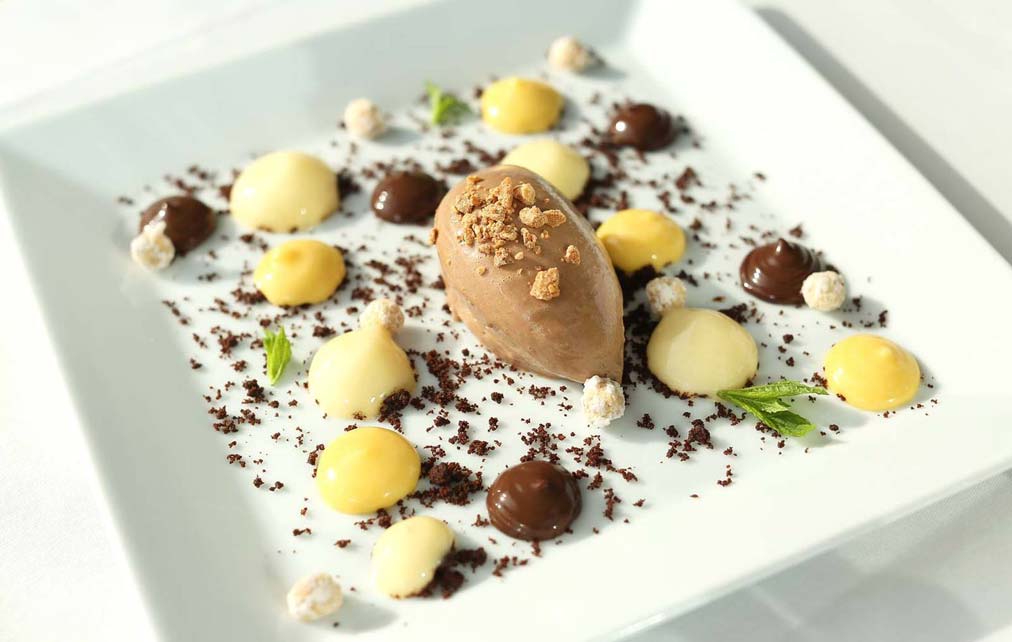 [[Julbord med show///Christmas dinner with show]]
[["Yihaaa! Julbordet på River Restaurant är som alltid helt fantastiskt och årets julshow är något helt i hästväg! Låt oss presentera Most Wanted A Country Christmas. 2019 tar vi oss an julen med ett yihaaaa och dynamitpulver när vi bjuder upp till linedance kryddat med lite cancan! Showgruppen Appearance har blandat leken och ger dig klassiker från Dolly Parton och Kenny Rodgers, dessutom blandar de med Shania Twain, Emmylou Harris, Johnny Cash & Bon Jovi för att nämna några" Julbord med show erbjuds från 21/11 - 21/12 torsdag - lördag. Läs mer: pdf inkl. moms eller pdf exkl.moms.///"Yihaaa! The Christmas table at River Restaurant is, as always, absolutely fantastic and this year's Christmas show is something quite horse-drawn! Let's introduce Most Wanted A Country Christmas. 2019 we take the Christmas with an yihaaaa and dynamite powder when we offer up to line dance seasoned with some cancan! The show group Appearance has mixed the game and gives you classics from Dolly Parton and Kenny Rodgers, in addition, they mix with Shania Twain, Emmylou Harris, Johnny Cash & Bon Jovi to name a few". With start on November 21st. Read more: pdf incl. VAT or pdf excl. VAT.]]
[[Julbord & julbordslunch///Christmas dinner & Christmas lunch]]
[[Fira julen på River! Ett stämningsfullt firande med tidsenligt julbord, ute på piren i Göteborgs hamninlopp. Julbordslunch serveras 3/12-20/12 tisdag - fredag 11,30-13,30. Läs mer: Julbord vardagar inkl. moms eller Julbord vardagar exkl. moms.///Celebrate Christmas at River! Enjoy our traditional Christmas smorgasbord with various Christmas delicacies, including a magnificent view over Gothenburg city and harbour. Read more: Christmas weekdays incl. VAT or Christmas weekdays excl. VAT.]]
[[THE GREAT GATSBY NEW YEAR'S EVE!///THE GREAT GATSBY NEW YEAR'S EVE!]]
[[Varmt välkommen till ett elegant nyårsfirande med Göteborgs mest magnifika läge vid Älvstranden. Avnjut lättjefullt vår 4-rätters nyårssupé med tillhörande frestande drycker och njut av den förföriska och sprakande showen på scenen. Här serveras en spetsad musikalisk cocktail i en saligt burlesk blandning. Med Appearance som ledsagare lotsas du hejdlöst mellan gammalt & nytt i alla tänkbara genrer. Du har också den sprakande utsikten över hamninlopp och Älvsborgsbron. Klä dig gärna flärdfullt, glittrigt och dekadent! Vid tolvslaget ser vi de storslagna fyrverkerierna från första parkett varefter Dj går på och ni slår klackarna i taket och dansar in på småtimmarna.Läs mer och se nyårsmenyn här///Welcome to an elegant celebration of the new year with Gothenburg's most magnificent location at Älvstranden. Here you are literally in the middle of the Maritime Museum of Gothenburg with a view of the city and the harbour entrance with Älvsborg Bridge in the fund. Enjoy our 4-course New Year's Supper with accompanying tempting drinks and enjoy the seductive and jarring the show on stage. Here, a laced musical cocktail is served in one blissful burlesque mix. With Appearance as a companion you are piloted unabated between old & new in every imaginable genre. You also have the breathtaking view over the port entrance and Älvsborg Bridge. Feel free to dress flirtatiously, sparkly and decadent! At midnight, we see the grand fireworks from the first parquet, after which a DJ comes on and you turn your heels in the ceiling and dance the night away.. Read more and see the New Year's menu here.]]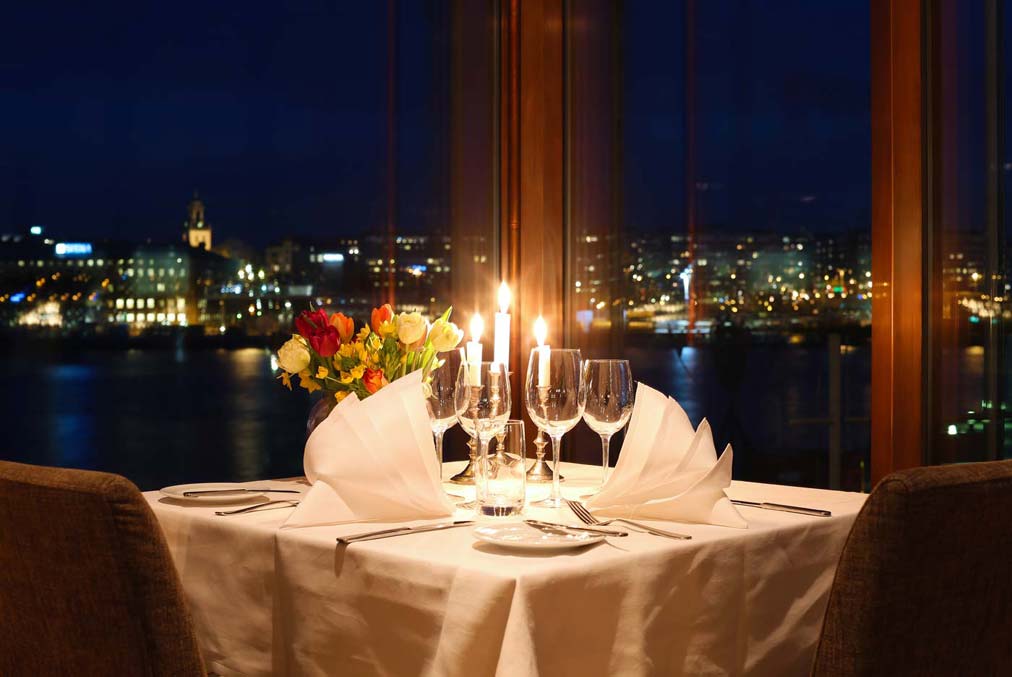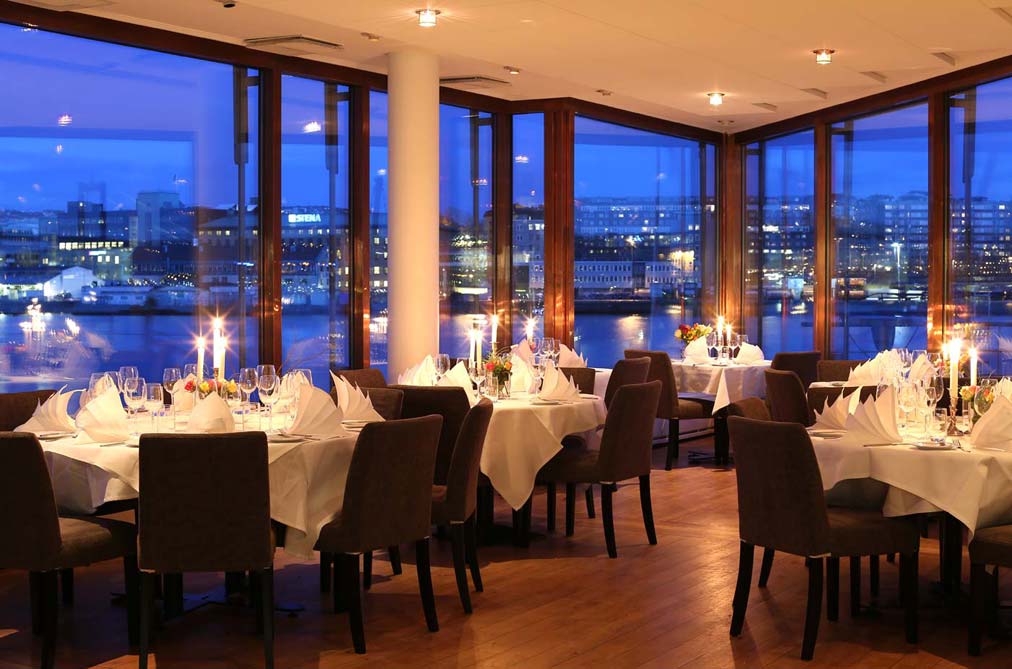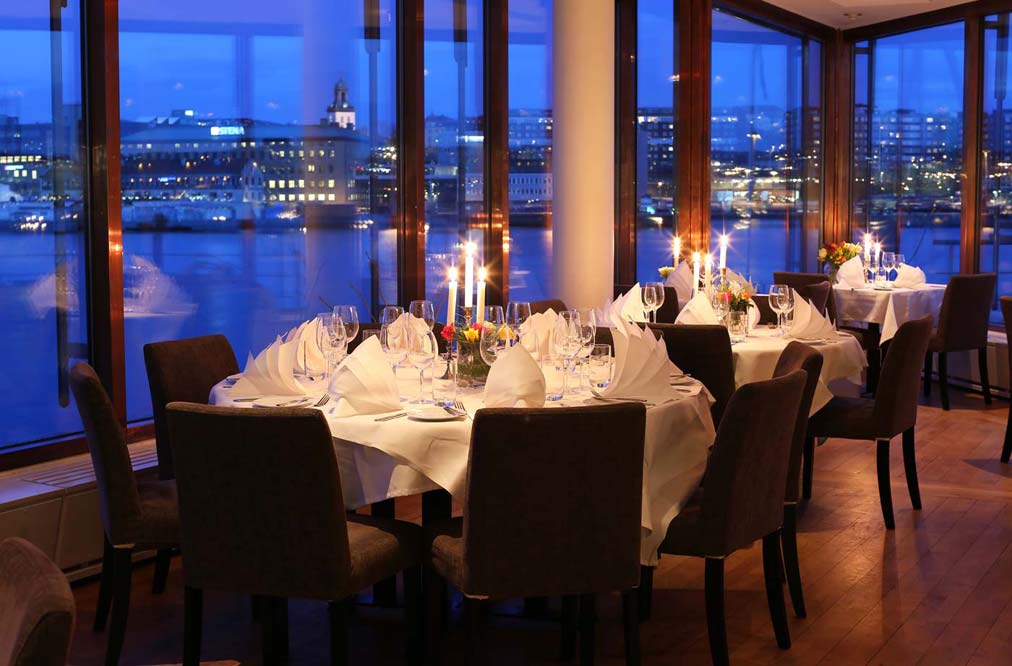 [[GRUPPLUNCH///GROUPS FOR LUNCH]]
[[Vi erbjuder unika lokaler i en avslappnad och exklusiv miljö. Med sällskap från 30 till 180 personer kan ni boka våra matsalar exklusivt för affärsmöten, föreläsning, firande, bröllopslunch, minnesstund och mycket mer! Skicka er förfrågan till info@riverrestaurant.se///We are offering different and exclusive dining rooms for your group´s lunch, from 30 to 180 guests. Business meetings, wedding receptions, conferences etc. Please send your request to info@riverrestaurant.se]]
[[BOKA BORD///BOOK TABLE]]
[[boka ditt bord direkt online här, ELLer Ring oss på 031-51 00 00 för grupp bokning kvällstid ring eller skicka er förfrågning till info@riverrestaurant.se ///BOOK your lunch & dinner table ONLINE HERE, OR CALL US: +46 31 51 00 00 for Group request evening time please call or send a email to info@riverrestaurant.se]]
[[BRÖLLOP///WEDDINGS]]
[[Det som är livets viktigaste dag för många kräver en speciell inramning.///The day that is life's most important day, for many people, requires a special setting.]]
[[Närheten till vattnet och de många möjligheterna vi kan erbjuda gör River Restaurant On The Pier till en mycket uppskattad plats för bröllopsfesten.///Proximity to the water and the many festivity options we offer makes River Restaurant On The Pier a very popular place for wedding celebrations.]]
[[Vi har många års erfarenhet av att arrangera bröllop. Vi har flera olika festlokaler och kan därför anpassa oss till allt från det lilla intima bröllopet till det verkligt storslagna. När vi planerar ett bröllop utgår vi alltid från brudparets önskemål, det är också därför vi vill träffas minst en gång före bröllopet, för att räta ut alla frågetecken och för att ni skall känna er trygga med oss. Vi lovar dig att anstränga oss för att ge dig ett minne för livet!///We have many years of experience in organizing weddings. We have several party rooms, and can therefore adapt to everything from a small intimate wedding to the truly grand. When planning a wedding we always start from the bridal couple's wishes, which is why we want to meet at least once before the wedding to straighten out the plan and for you to feel confident in us. We are committed to doing everything we can to give you a memory for life!]]
[[Vi erbjuder två separata festvåningar samt ett par mindre middagslokaler. Var och en med sin unika prägel och med plats för 8-180 gäster. Klicka här för att läsa mer om våra bröllopsarrangemang samt prisuppgifter för 2020. .///We offer two separate party floors, and two smaller dining rooms . Each has a unique character and space for 8-180 guests.]]
[[Välkommen att skicka en förfrågan till oss (eller ring 031-51 00 00)///You're welcome to send us a request (or call 031-51 00 00)]]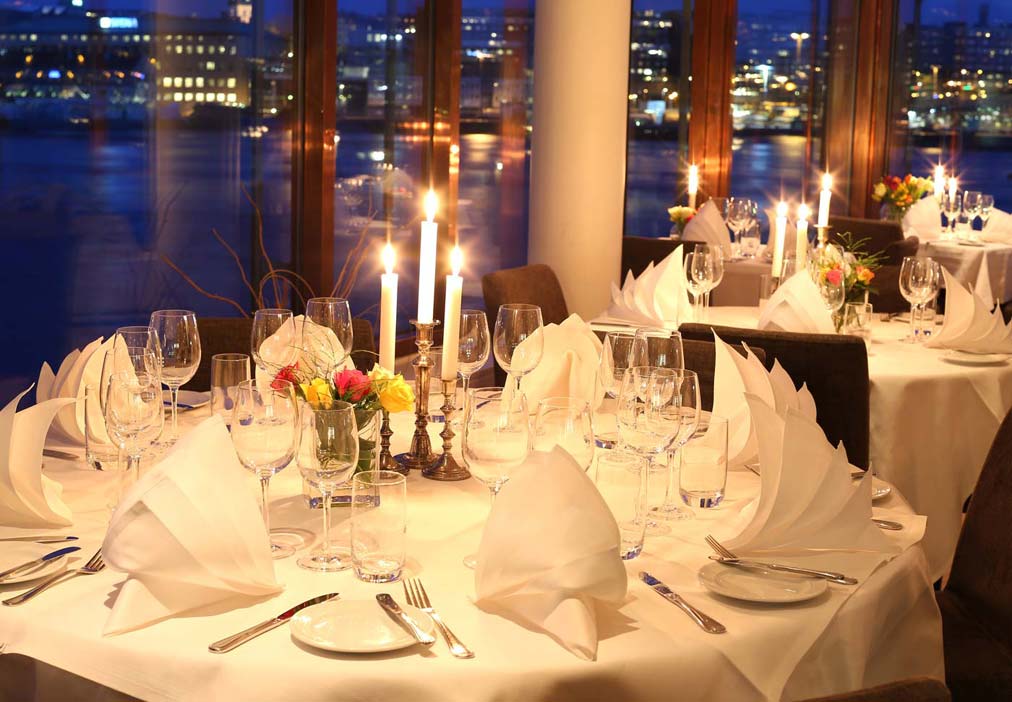 [[FEST & EVENT///PARTY & EVENT]]
[[Med sin unika arkitektur erbjuder River Restaurant On The Pier många möjligheter till alla typer av arrangemang. Vi hjälper gärna till med allt ni önskar. Vår långa erfarenhet av fest och event gör att vi gärna fungerar som både rådgivare och inspiratör redan i planeringen. Vi försöker göra allt för att ditt event, din fest, middag eller konferens blir något utöver det vanliga!///With its unique architecture and ambiance, River Restaurant On The Pier is an ideal location for all different kinds of events. We are here to help envision, plan, and execute any event you could wish for. We will go to great lengths to make your event, party, dinner or conference into something extraordinary!]]
[[Vi erbjuder två större separata festvåningar, samt möjlighet under vår & sommarhalvåret att bygga upp tält längst ut på piren. Var och en med sin unika prägel och med plats för upp till 350 gäster.///We offer two separate party floors, as well possibilitet to build a tent during spring & summer at the end of the pier. Each space has a unique character and can accommodate up to 350 guests.]]
[[Välkommen att skicka en förfrågan till oss (eller ring 031-51 00 00)///You're welcome to send us a request (or call 031-51 00 00)]]